Supporter Spotlight: Brendan Tohill
After years as an elite junior runner for Victoria, VANA CEO Brendan Tohill was coached by and trained alongside some of Australia's greats.
After a 29 break due to injury, and then work and family commitments, he made a New Year's Resolution at the start of 2018 to run the New York marathon. He has this year turned his attention to the Melbourne Marathon, raising funds for Red Nose Australia along the way.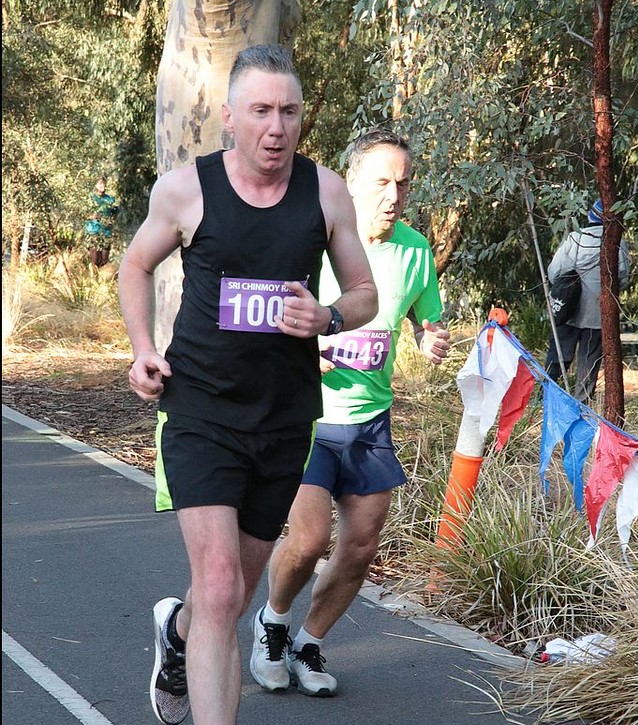 "I love running. I was an elite junior back in the 1980s and 1990s. I ran 4.04 for 1500m; 9.09 for 3km; and 15.49 for 5km – and ran for St Stephens Harriers and for Victoria where I was coached by Olympian Rick Mitchell, and also the late Norm Osborne (OAM) and later with Rex Barrand.
"This was from the period 1983 to 1990. Unfortunately, injuries and social life and later career took precedence. I still remain great friends today with Steve Moneghetti, Lee Troop and current Australian Marathon Olympian Liam Adams.
"I had 29-year break (with career and family) and returned to running January 1, 2018, as a part of a New Years resolution of running and completing the New York City Marathon.
"In 10 months I lost 28 kilos and managed to complete the race, in what can only be described as a real 'life moment' behind family highlights. 1.5 million people cheer you on and the New Yorkers just love the event, it's what they do!
My inspiration for fundraising for Red Nose
"Being a Dad to 2 boys (Will,12, and Ben, 8) you never take good health or good luck for granted. I am lucky I have a healthy wife and boys.
"Ben was fairly unwell in his first few days of being born and I was absolutely traumatised as to the thoughts you have when confronted with critically ill children.
"Red Nose Australia is incredibly powerful in assisting would-be parents and new parents deal with challenges that life throws up. The grief and loss support Red Nose provides is completely amazing and much needed.
"Nothing is more powerful than the safety education and communication as to what do and when, and how that can save a child's life. Nine babies in Australia die every day and that's nine too many."
Prepare for the Melbourne Marathon
"The Melbourne Marathon is 42.2 km, and I am running between 85km – 100km per week in training for Red Nose. This is in order to run a personal best and maybe even crack 4 hours at 51 years of age!
"Most of my training runs are by myself due to work and family commitments. You will see me training on a Tuesday night at Albert Park Lake, Thursday Night at the Botanical Gardens Tan track, and the other days up and down Beach Road near my home.
"Running a marathon is not to be under-estimated. 42.2 km is a very long way and is a battle of mind and of body. My expectations running into the MCG is to run a personal best and be in the top 50 place-getters in my age group.
"Your willingness to compete must be exceeded by your willingness to prepare and train – no if, buts, or maybes."
"If you want to run, run a mile. If you want to experience a different life, run a marathon."
(Emil Zatopek, winner 5,000, 10,000 and the marathon – 1952 Helsinki Olympic Games)